Join me, as I participate in another Post-it Note Tuesday!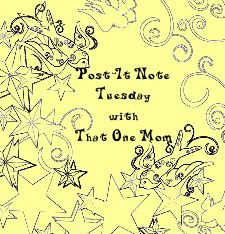 I loved being a demo,
JJ Eyelashes
proved to be real professionals, and Miss Ericka schooled me on the whole process! An educated consumer is the best consumer, indeed!
(from left to right...
Miss Journey
,
Alexis Tirado
, Ericka from
JJ Eyelashes
, and Tica!) Can my smile be any bigger?
If you want to follow the woman who put this Soiree together, so you don't miss the next one, check out Desi's blog
here
!
It's 3 days closer to Friday!,